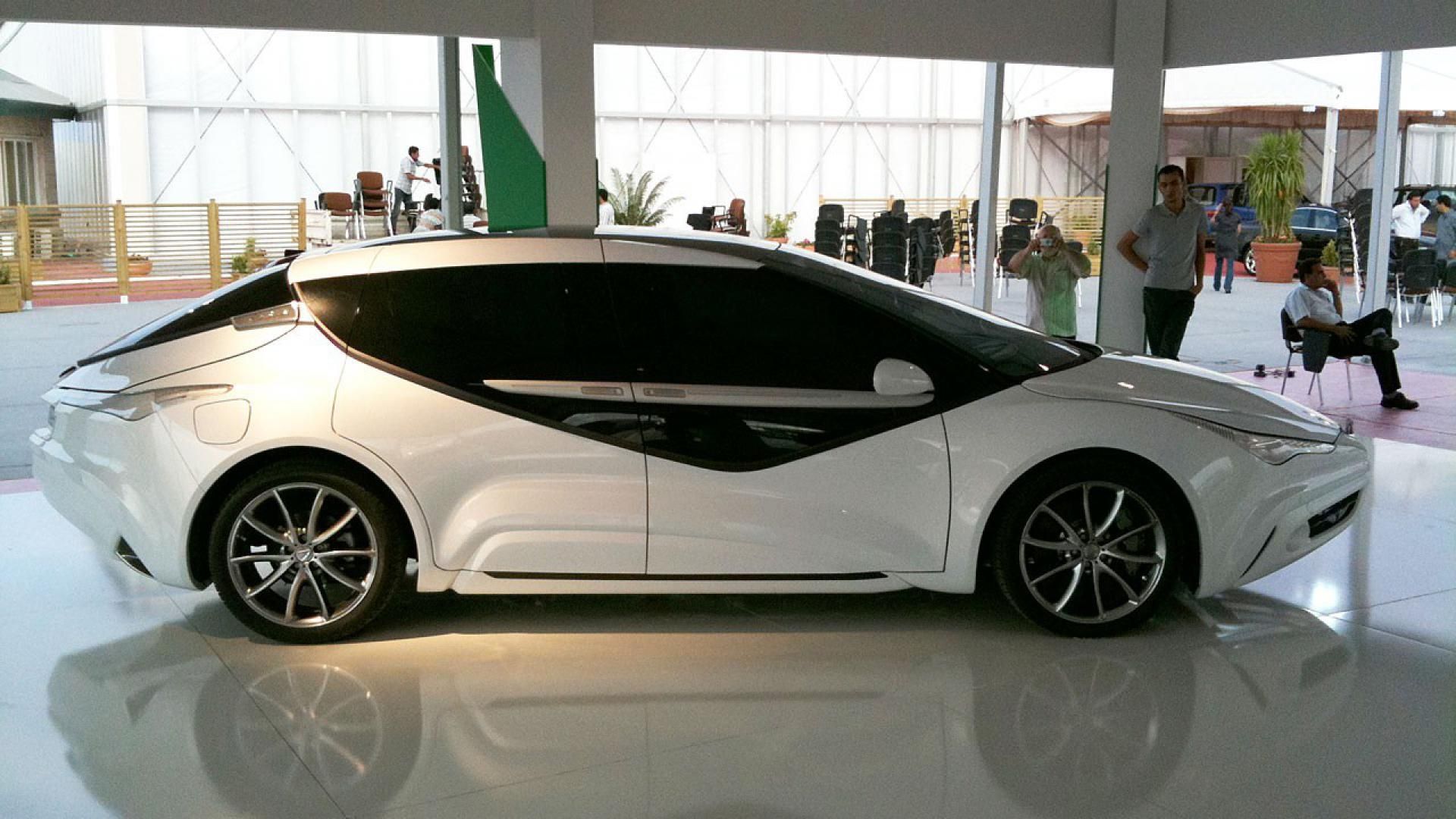 If anyone considers one of the world's worst dictator of the 21st century, it has to be Colonel Muammar Gaddafi from Libya, hands down. Born in an impoverished family, he was a Bedouin or one from the nomadic tribe whom used to trek miles in the blistering heat of the Sahara desert in search of food and rest.
He had a dream after he became a leader in 1977, turning Libya in to 'Jamahiriya' or land of the masses where socialism would rule. He also had a dream for the entire continental Africa and that Africa should be free & independent from the dubious West and stop depending for the yearly doles that the Western countries gave in the form of aid in return for oil and minerals that were being siphoned off.
Col. Gaddafi as he was popularly known, loved 4 things in life – to be revered as Africa's tallest leader, power, women and cars. He was already known to flaunt his woman bodyguards (all of whom had to be virgins and had to take a oath to remain celibate throughout their tenure) whom he took them to every country, he visited.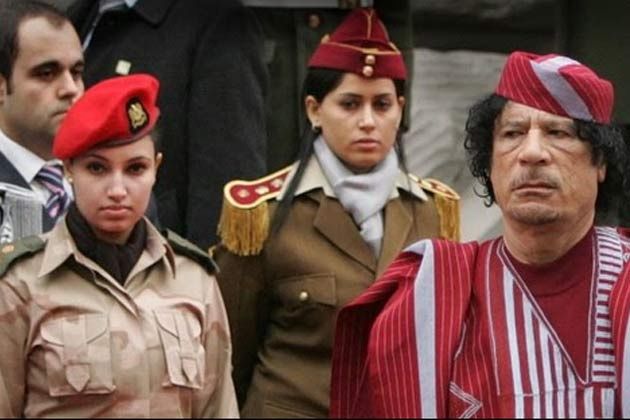 He was known for his exotic collection of cars including several custom made FIAT's (one of his FIAT model is available @ Scale Model Cart). He also had a collection of Bugatti's, Ferrari's, Lamborghini's and few Rolls-Royces. He had an affinity towards the Italians who were Libya's colonial masters.
He also was known to donate cars to Heads of States. One example was during one of the African Union Summit, it is rumoured that he gave all the then 49 Heads of States with specially armoured bullet-proof Mercedes-Benz vehicles. He flew them all the way from Tripoli with these to present each Head of State.
Being a maverick, he was known to pitch his own luxury tent wherever he went so that he could sleep in his own surroundings. He took them even when he traveled to the White House in the USA, Buckingham Palace in the UK or to the Kremlin in Russia.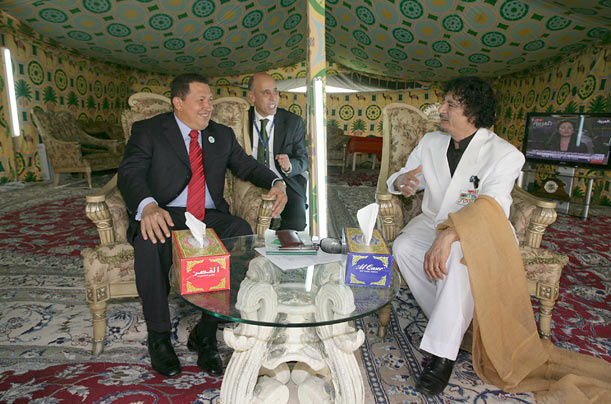 But what many of outside of Libya, didn't know was his dream to make the world's safest car.
His pet project started after the United Nations imposed a sanction in 1992 after they found Libya's direct involvement in the PANAM (US airline) plane crash at Lockerbie, Scotland. As imports from the West stopped, Col. Gaddafi felt that Libya should become self sufficient. He knew that there were thousands of his countrymen who were dying on Libyan roads because of poor safety records and unsafe vehicles.
So he gave his ideas to a team of engineers who built this car for him. He named it Saroukh el Jamahiriya (Libya's Rocket) as he wanted to prove that while countries in the West made rockets that kill people, he made one that will protect valuable human lives.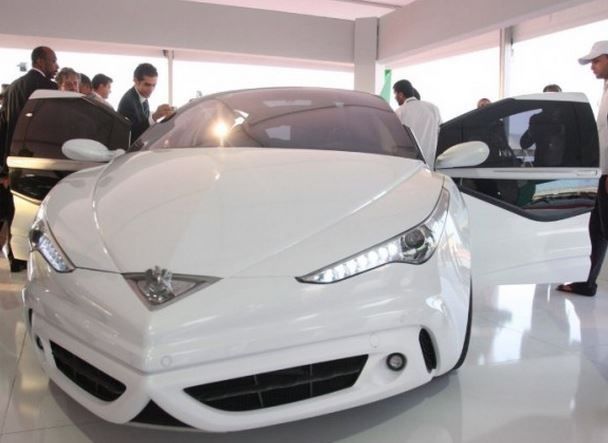 The newly designed car had a 3 litre V6 engine that generated 230 HP. It had 8 air bags, collapsible bumpers and could also travel on a flat tyre for hundreds of kilometers in the hot desert sands of Libya. It had other electronic safety systems such as the fuel being cut-off from the engine in case of a frontal impact. It was 17 feet long and 6 feet wide.
An Italian firm Tesco Go S.p.A based in Moncalieri, was approached to set up a plant near Tripoli to make these. Each car as per 2009 estimates would have costed Rs. 14 crores.
The Rocket Car was unveiled at the African Union (AU) summit in 2009 at Kampala, Uganda.
Unfortunately, all his plans died as it made no economic sense to make one that was so expensive for his countrymen. And so died the African maverick's dream of the world's safest car, the Rocket Car.