If you look in to the Google maps you can locate a small town called Cogolin in the South East of France. It is in the Alpes-Côte d'Azur area.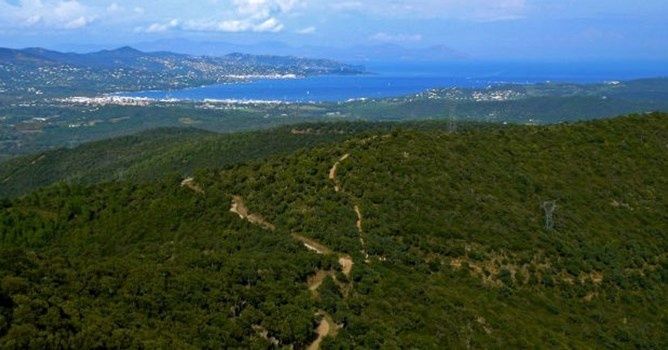 But here we are not talking of this town that has hills and lush greenery, but of a car model that existed and was named after this city. We are going to introduce you to the Citroen 2CV Bicéphale.
Have you heard of this before – a single car with two steering wheels having two drivers?
It is true that this car model existed and had her existence in the municipality town of Cogolin.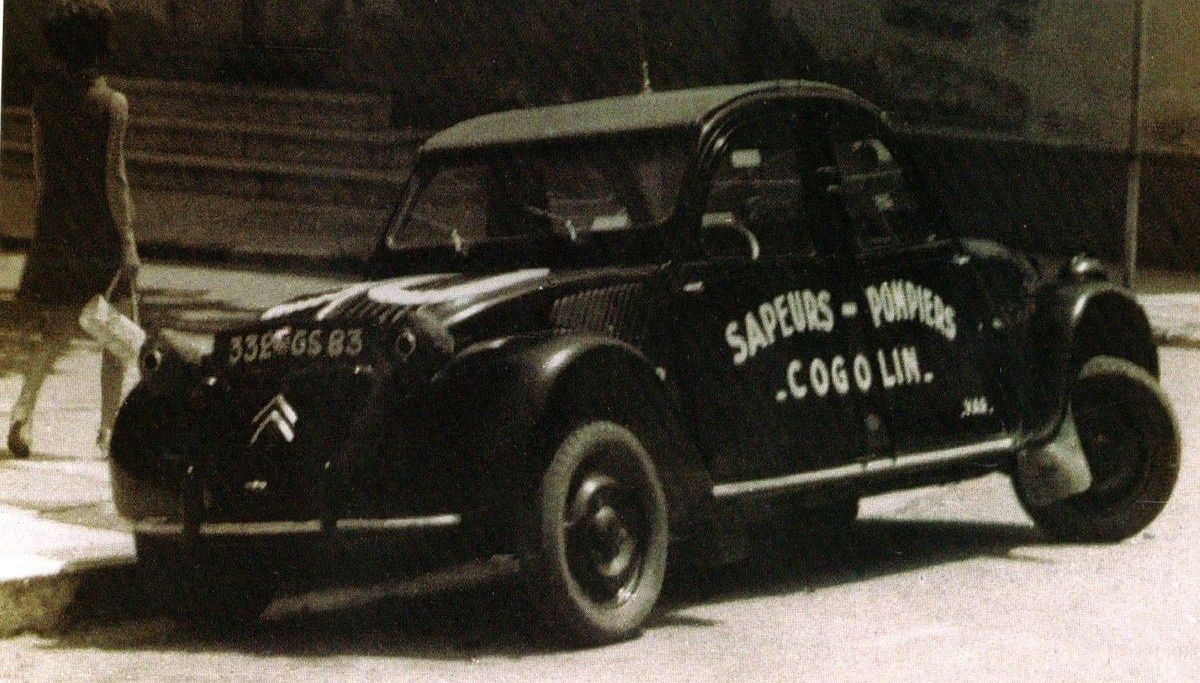 The Citroën's (pronounced softly as Cit-TROH) most famous model called 2CV was an air-cooled front-engine, front wheel drive car that was developed in 1948 to take on the popularity of the Volkswagen Beetle. By 1990 over 90 lakh cars were made until 1990. If one were to say, then it is correct to mention that the 2CV model was more popular than the Beetle that was also a 'people' car. Though they were lesser made than the Beetle (3.8 million against Beetle's 21.5 million) they were made in more varaints than any other car model in the world. The models Ami (1.8 million), Dyane (1.4 million), Acadiane (250,000) and the Mehari (140,000) are the various variants derived out of the 2CV. Ask a Frenchman or anyone from any Francophone (countries colonialised by France) country and all will swear by the 2CV, not the Volkswagen Beetle.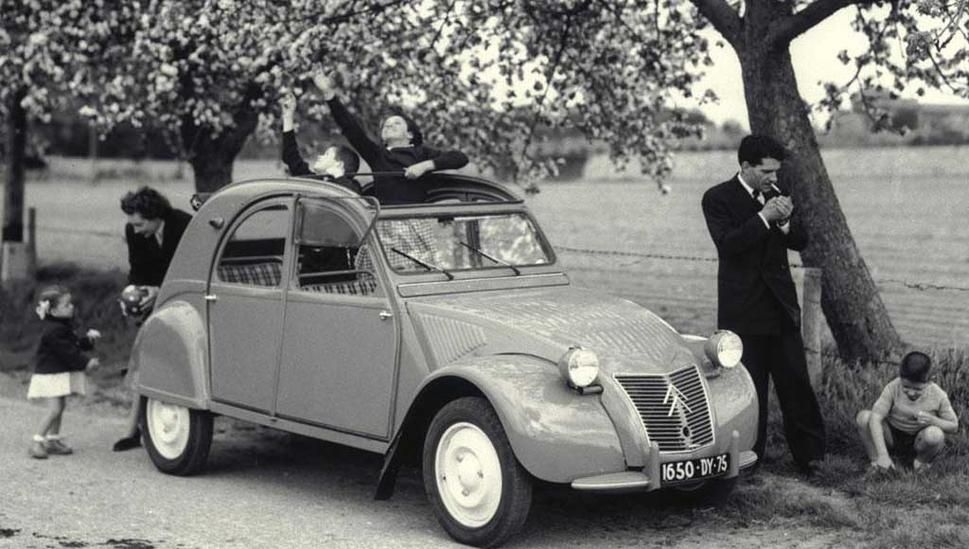 The Cogolin town is located in the mountainous region with lots of narrow roads and forests. In the summers, wildfires used to be regular feature due to increase in temperatures. So the Fire Department in this area wanted a vehicle that could move about in a small place without the need of turning due to heavy foliage on both sides of the roads. This was important especially during times when fire is burning on all sides and there is no space for a fire fighting vehicle to turn.
So it was decided to make a prototype of the car with the help of local fire department officials. The inspiration to create such a car that could move forward and backward came from an incident with one Col. Hourcastagne from the Fire Dept. who while riding his Citroen Traction Avant (a large car) got stuck in the mountain road and had no space to turn back. So his fellow fireman held a flash light and the Colonel drove several kilometres downward on reverse gear.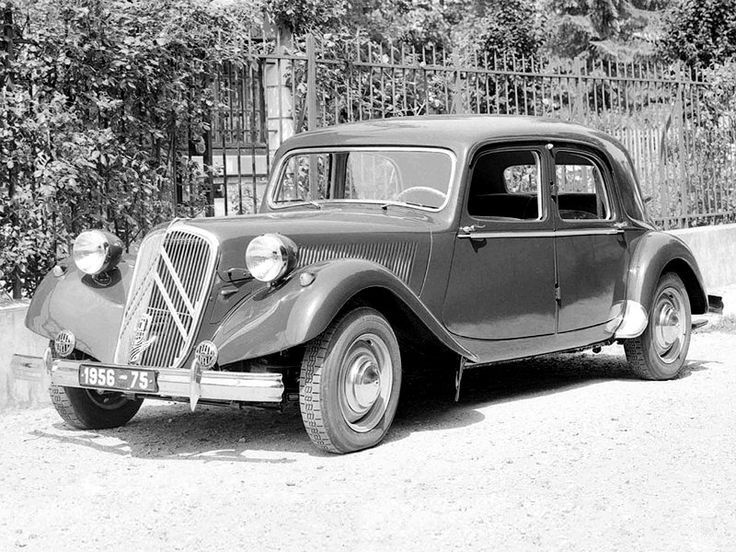 Money was chipped in by the local residents who managed to give the contract to a coach-builder in Paris. The firm decided to make use of 2 cars of the same model Citroen 2CV. They chopped the front of both the cars and decided to join them both. They converted the car in to a 4-wheel drive with two separate engines and separate steering on both the sides. There were two transmissions but they could be shifted only with one lever. The car could be driven only by one driver at a time and this was done by inserting a locking bolt that was attached to the steering column. Only to distinguish the two front's the designers gave the headlights two distinct colour schemes – the front was painted red and the rear headlight in black.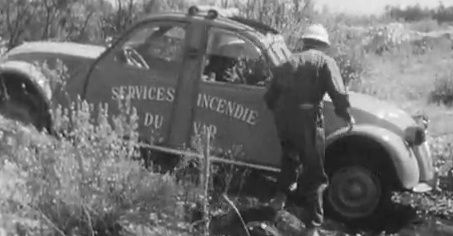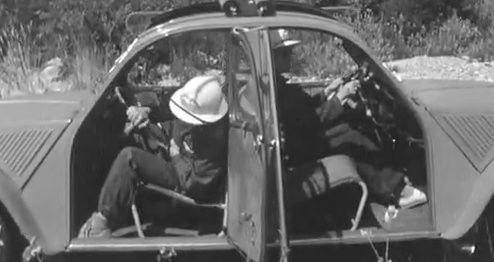 After this revolutionary car got ready, it was put in to use in 1956 and was used by the fire department for nearly 20 years. This car was retired in 1976 made a brief appearance once in the year 1999 when someone purchased it but then disappeared again and was lost forever.
Several years later a die-hard car enthusiast for unique or "zara hatke" cars decided to build a replica car in 2005. After a painstaking two years, this car was shown to the public in 2007.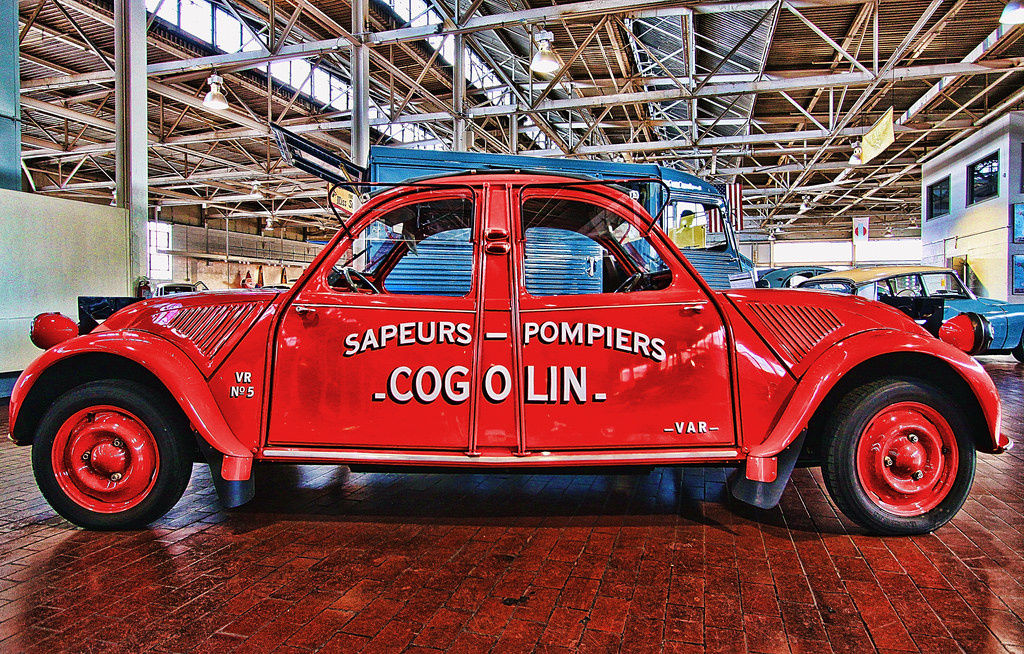 A scale model was created by a well known maker from France. This model carries value and is a prized possession for any professional Collector. This is available in India only @ Scale Model Cart.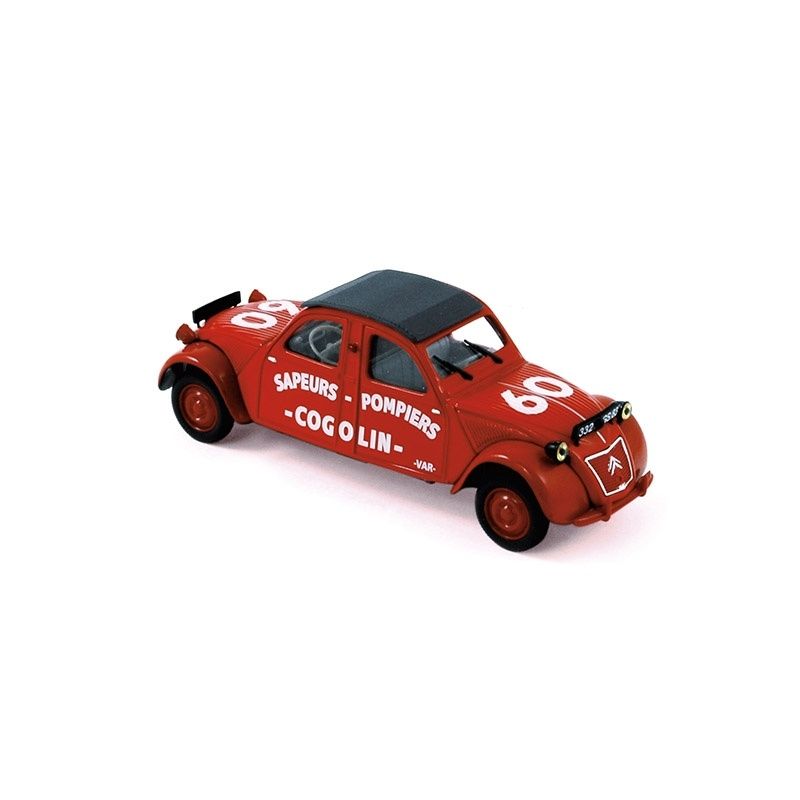 Now, isn't this 2CV Bicéphale conjoined twins or can we dub it as the double face car?
by Genie