If 15th century's Leonardo Da Vinci was a man who was born at a wrong time, so was William Bushnell Stout.
Born in 1880 and educated as a mechanic, his ideas were years ahead of times so much so that firms such as Lamborghini and Lotus implemented his principles in the making of some of their popular models, many many years after.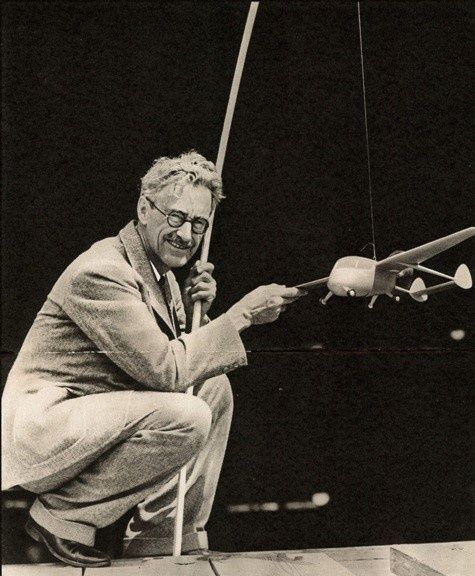 Stout was a man, extraordinary. He was the man who was the driving force for the Ford Motor Co. to make aeroplanes. He was the man who was asked by the Packard Motor Car Co. to join them. From building 'cycle' cars to other automobiles and aeroplanes, his one invention stood out.
It all began in the spring of 1930 when Stout started working on his plans. It was the time when the world's great automotive designers Ferdinand (Porsche) and Hans Ledwinka (Tatra) were racing against time to develop the world's best transport solutions that would cost lesser and yet have the best of aerodynamics. But not Stout, who thought differently or can we say "zara hatke"? Something unique and something extraordinary.
William Stout wanted to offer something more. Aerodynamics coupled with options that go beyond the design of the conventional car. The only thing he had in common with the other two legendary greats Porsche and Ledwinka was that the engine should be placed at the rear and it should be a rear-wheel drive. And so after the first appearance as a concept car in 1932, it saw production lights in 1934.
It was aptly named Scarab, a dung beetle that was revered by ancient Egyptians. This is proven as the same beetle was found in several jewellery pieces that were unearthed in the last century. William Stout's creation was the same as that of any exoskeleton*.
* exoskeleton is the external skeleton that supports and protects an animal's body (beetles, cockroaches, crabs, etc.) and is different from an endoskeleton (internal skeleton) that we as humans have.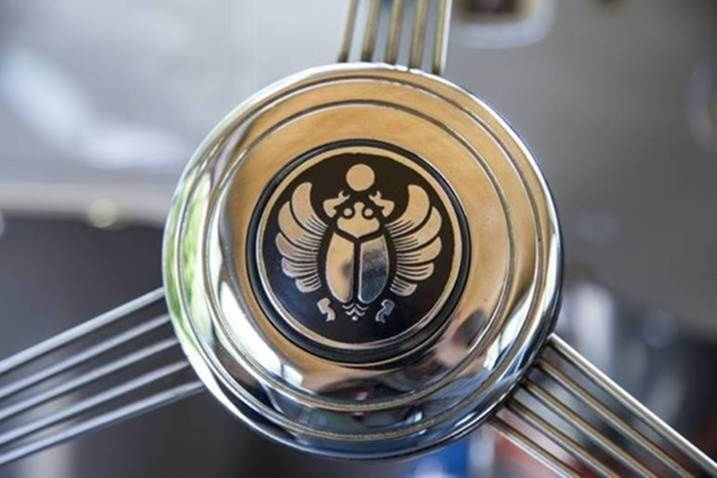 Built by the Stout Motor Car Co., his creation had a room size larger than the normal car and could easily sit seven adult passengers comfortably for long distances. Yet, his invention was smaller in size to the length of the cars that were being produced. Some even called his creation an aeroplane without wings.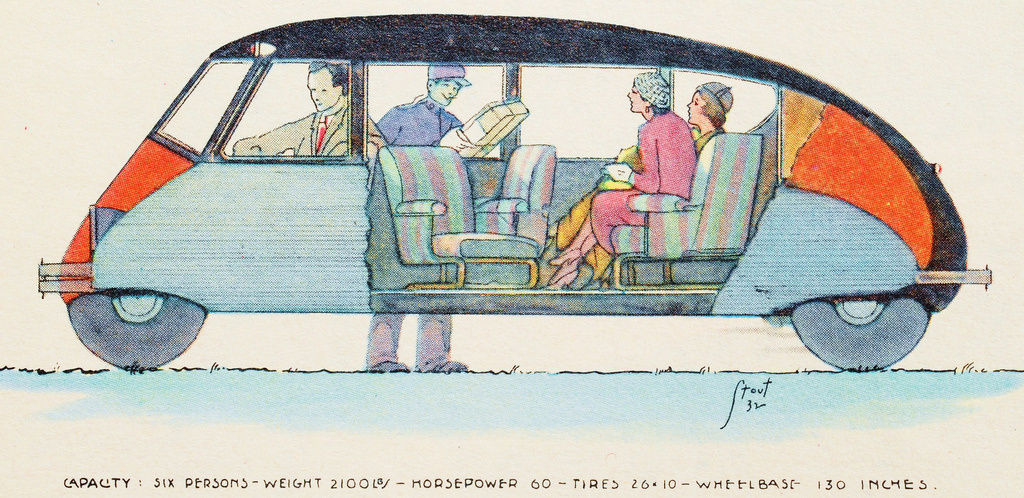 The driver's chair was the only fixed chair inside the car, with the other chairs that could be rotated 360 degrees.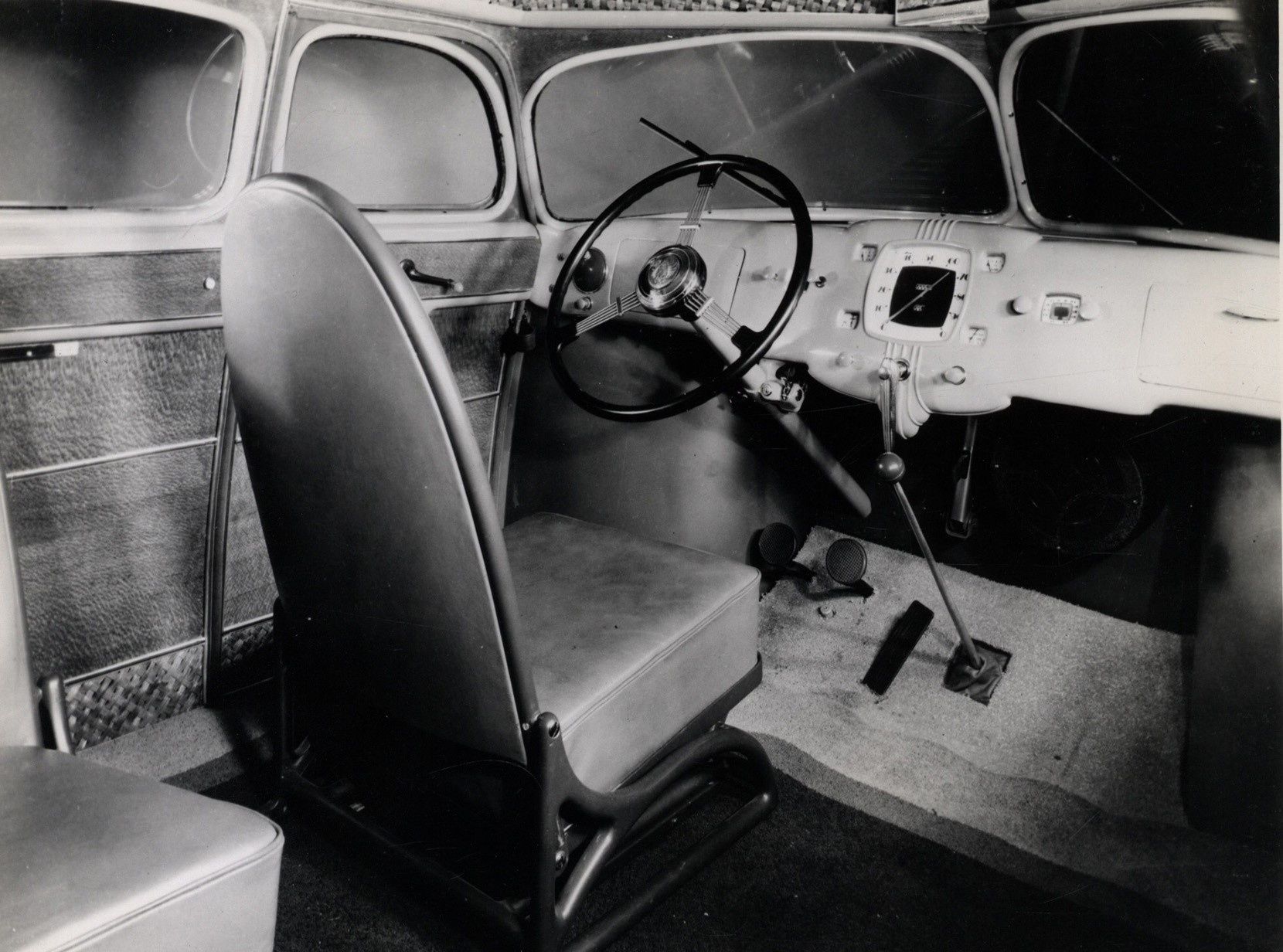 If a passenger wished to sleep, the seat could be converted in to a full length bed. In the 4 seat version car it also had a meeting/dining table.
There were several innovations – flushed glass screen, flushed door handles, hidden hinges, air dust filters (now a common feature), ambient lighting with independent controls, thermostat heating and even power door locks. The door type were side-doors on the passenger side that could be opened with the help of an electronic push button. Imagine, all this in the 1930's!

His brilliant ideas related to aircraft making came in to fore (the car's skeleton frame was made of connecting tubular steel that carried the lightweight aluminium skin) and this resulted in his car weighing less. It weighed less than 1500 kg though it was 16 feet long (shorter than several American cars of that period), having a height of 6 feet and yet could run 0-100 km/hr in less than 15 seconds.
Having been associated with Henry Ford for a long time his obvious choice was to go for an 85 bhp Ford V8 engine that was hooked on to a 3 speed gearbox. The engine placed at the rear is believed to be America's first rear-engined vehicle. Brakes having C.I (cast iron) drums also operated independently.
William Stout once said "In steering a front engine car, the passenger in effect must turn the weight of the engine right and left when he steers. If the front of the car is lighter, steering is much improved." So he mounted his Ford engine just above the rear axle with the flywheel and clutch facing in the forward position. The transmission was located forward of the engine and mounted to the differential with the help of a chain coupling.
His creation had subtle Egyptian influences with long metal grills at the rear to chrome trim and even interiors to match appeal of fans of the Art Deco movement (a style of design that appeared in France in the 1920s and combined elements from different parts of the world that included Cubism from Europe, Mayan art of central & southern America and Oriental designs of China, Japan and India).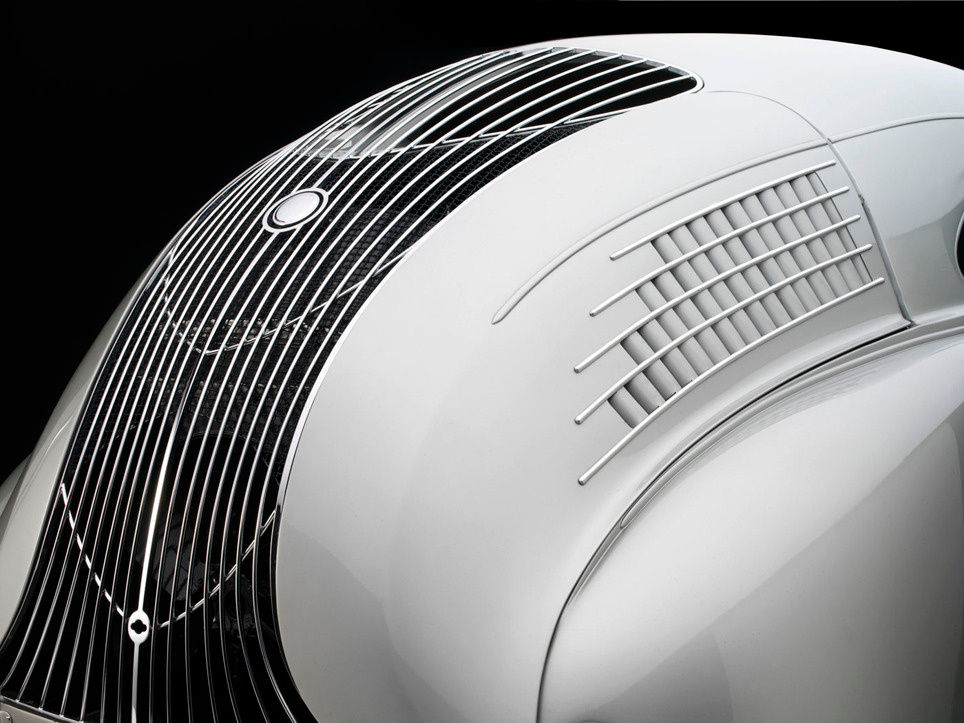 All this was exclusive and much ahead of her times and so it was on sale for US$ 5000 in 1934 which was astronomical then (equivalent to today's US$ 100,000) or Indian Rs. 66 lakh. Only 9 cars were made in 5 years and its buyers included the Dow family of Dow-Corning Glass and the Fireston family of Firestone Tyres. Wrigley family of Wrigley's Chewing Gum who were investors in his firm, also owned one.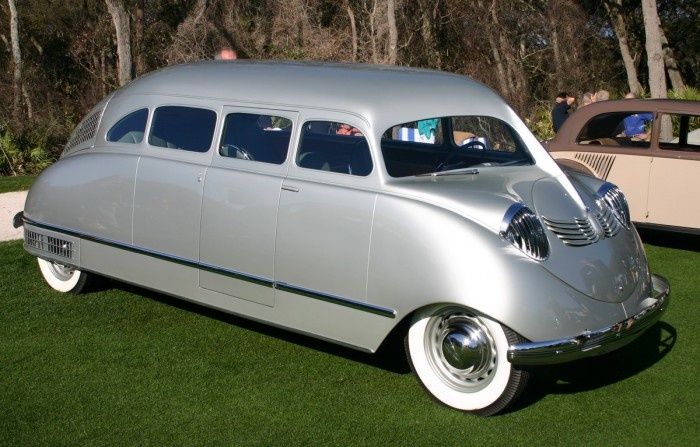 In 1944, Stout came up with Version II of his model that he made in fibreglass. One more, Version III came up in 1946 and was constructed by the Dow-Corning family that had the world's first air-suspension.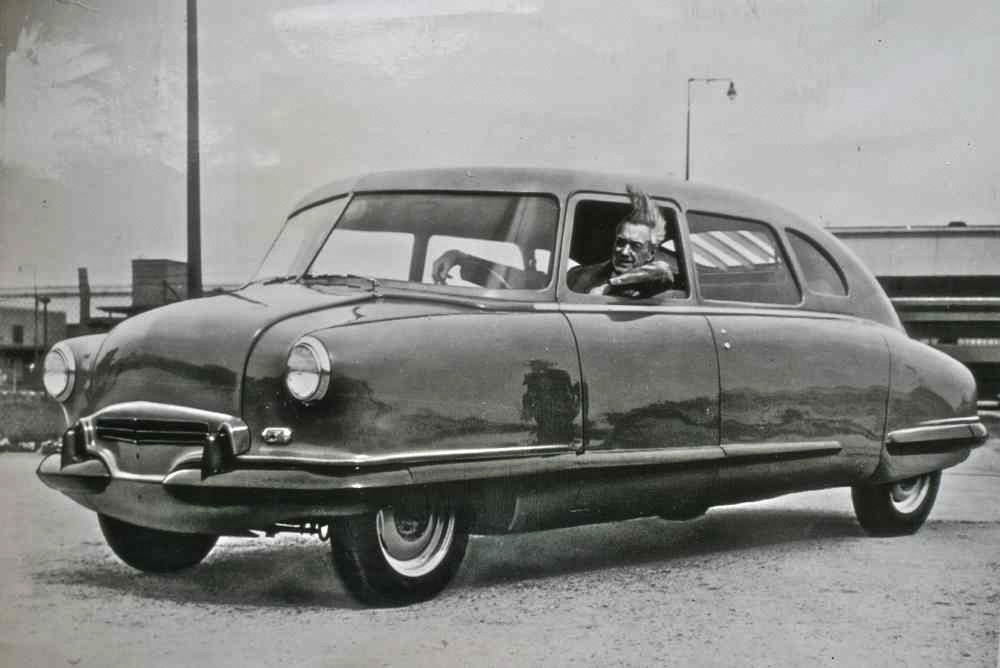 Stout's target was to keep this model exclusive and make only 100 cars every year, but that too didn't happen. With the ongoing World War II and America's involvement in the war to a greater extent he realised that the economy will take a bad hit and there will soon be no buyers. Also, since his creation was far more advanced, it will not be profitable and so he sold his firm to an aircraft firm called Consolidated Vultee Aircraft Corp.
A Scarab is a highly desired collectible today and is available in India only @ Scale Model Cart, the online store for the most unique or "zara hatke" collectibles. Visit www.scalemodelcart.com for your purchase.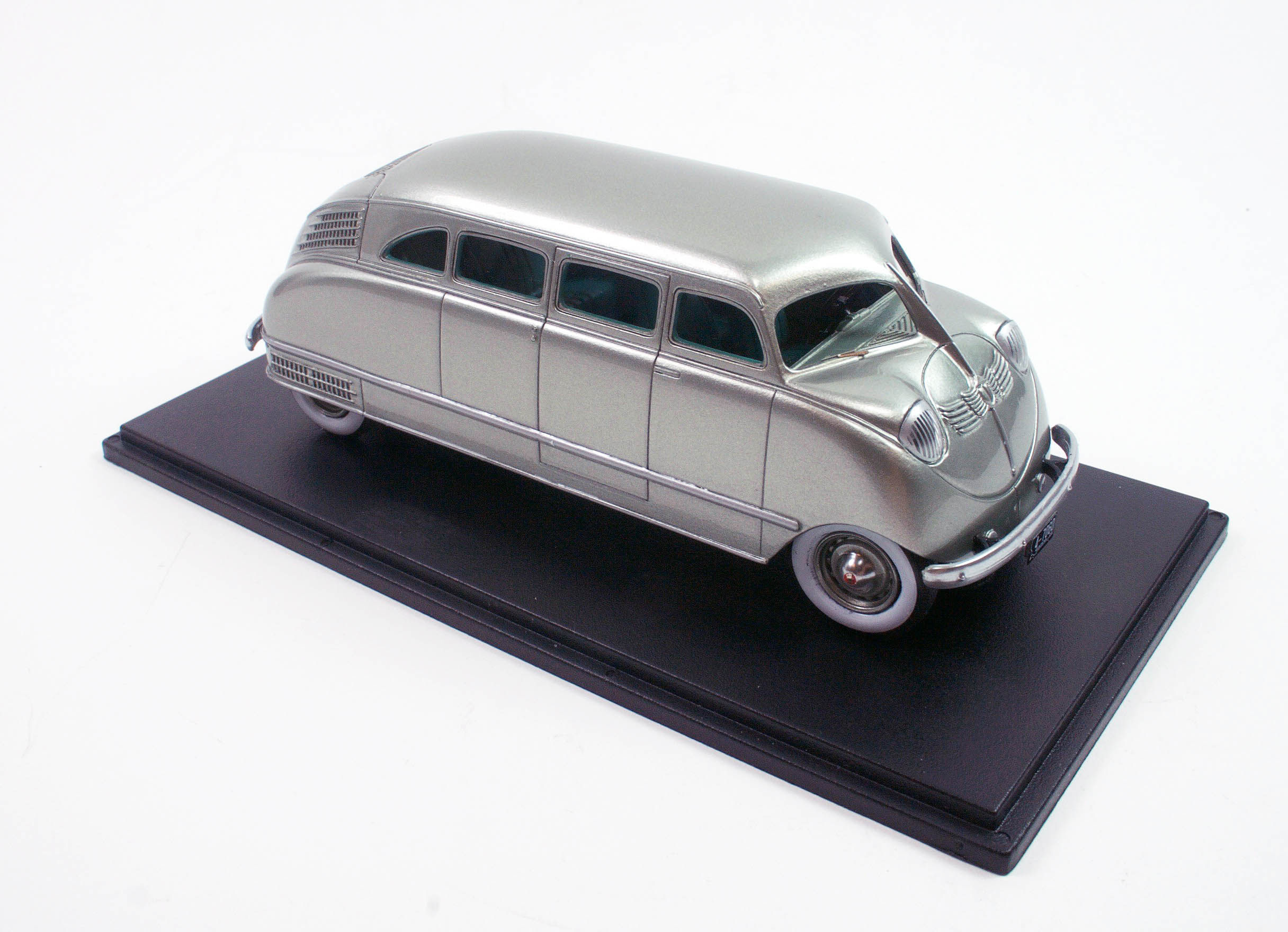 Scarab the beetle that was much ahead of her times
by Genie